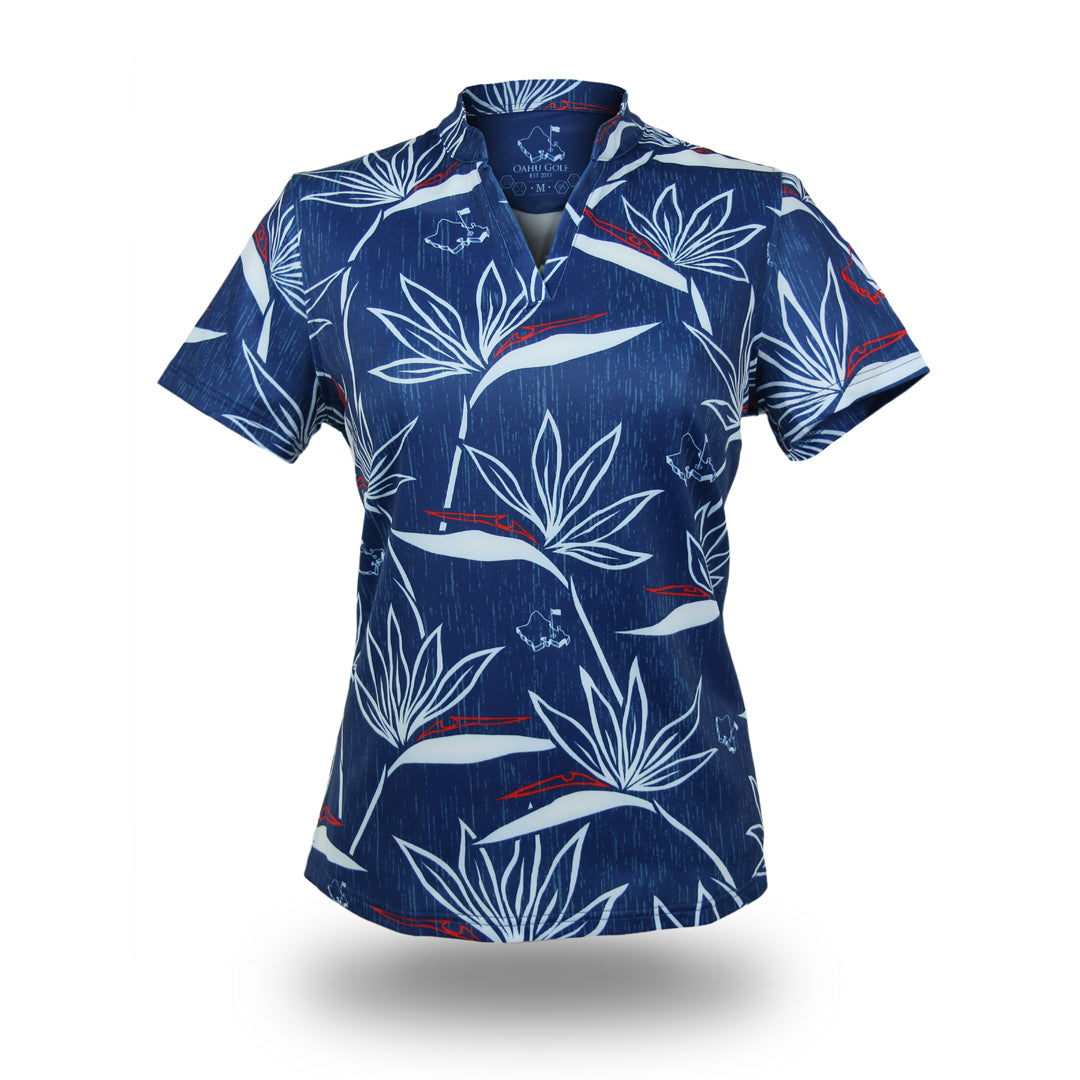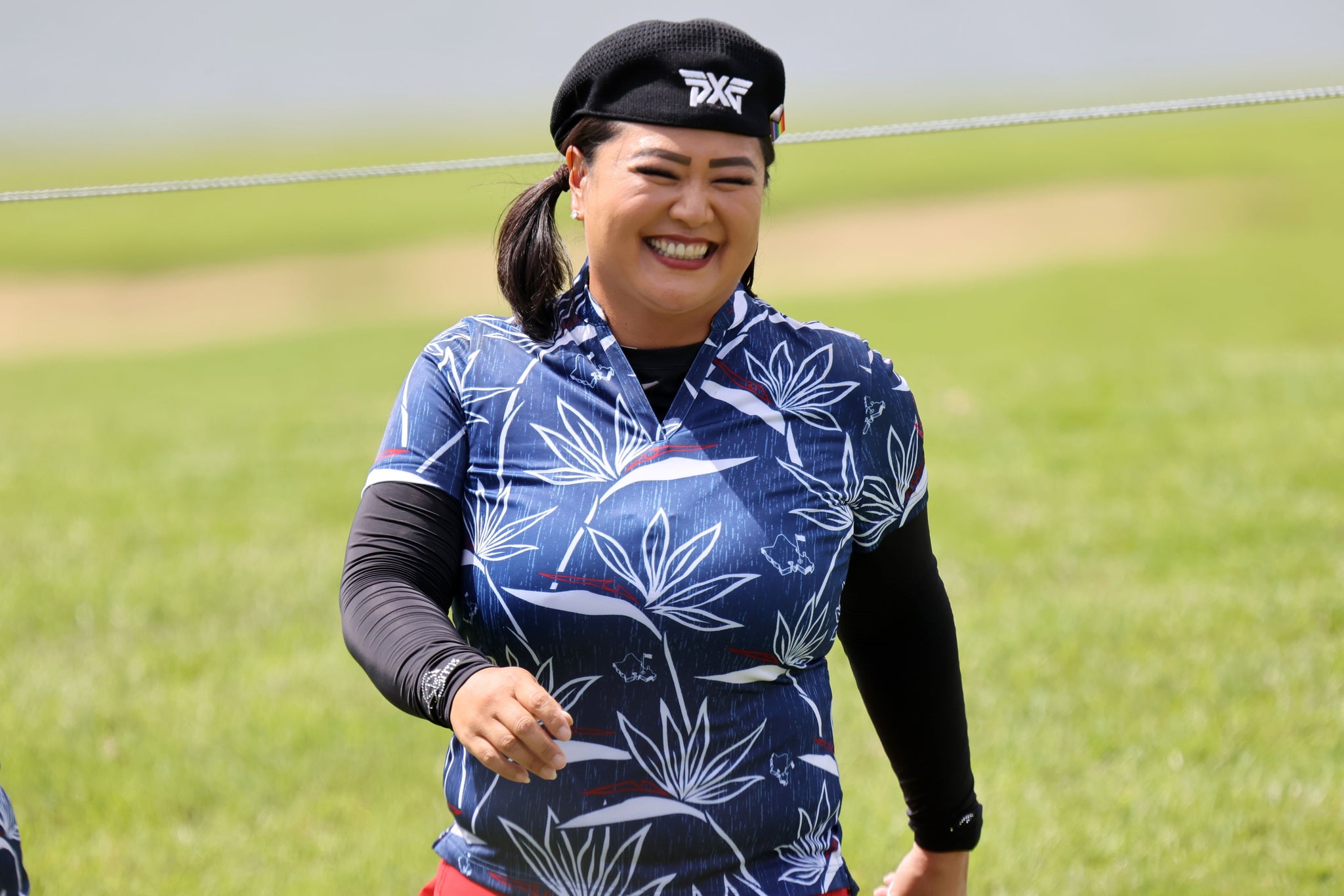 "RWB Birdies of Paradise" - OGA Ladies Polo - Red/White/Blue
"RWB BIRDIES" - RED WHITE BLUE
Unveiling the "RWB BIRDIES" polo in an iconic red, white, and blue colorway – a remastered design that seamlessly marries timeless elegance with the spirit of Hawaii's flag. The graphic style birds of paradise take center stage, capturing the essence of tropical allure with a modern twist.
Embrace the nostalgia with the "RWB BIRDIES" polo, meticulously crafted to embody a unique vintage look. The rain-style distressing adds a touch of weathered charm, creating a one-of-a-kind aesthetic that sets this polo apart. The "RWB BIRDIES" polo is not just an article of clothing; it's a celebration of tradition, style, and the vibrant spirit of the Hawaiian Islands.
Custom fabric features of this polo include:  four-way stretch, moisture-wicking, anti-microbial properties, and UPF 50+ sun protection.  OGA polos are the ultimate in comfort, mobility, functionality, and style.