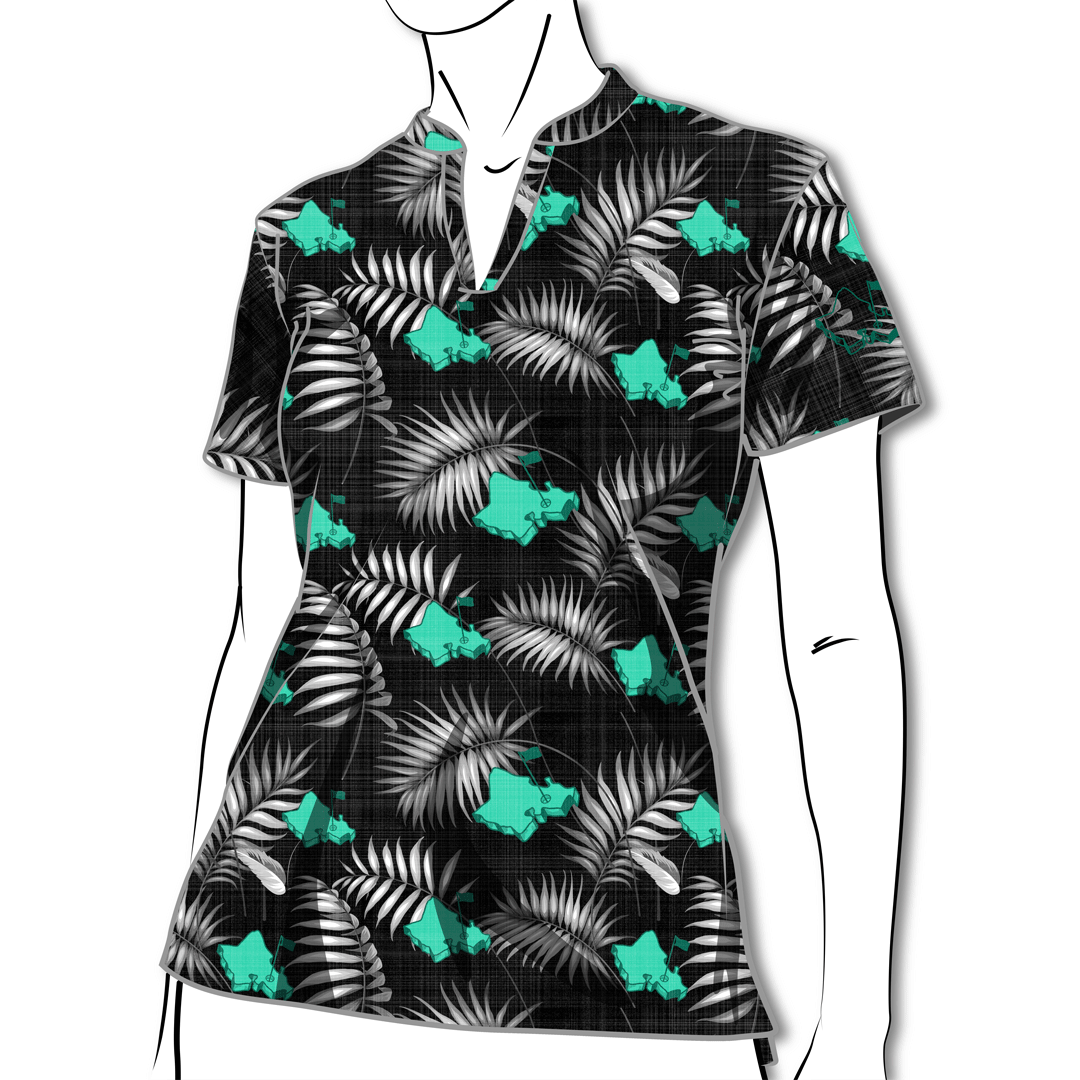 "It's About Time Manoa" - OGA Women's Polo - Black and Green
Discover the "It's About Time - Manoa" Polo, a timeless classic that embodies the essence of patience and passion. Originally conceived as the first OGA polo design, it earned its name for the relentless dedication it took to bring this masterpiece to life. Now, this iconic design has been reinvented with subtle modifications, giving it the allure of a vintage aloha print. Loved by University of Hawaii Manoa fans, this colorway carries the spirit of Manoa and the pride of local enthusiasts.
Custom fabric features of this polo include:  four-way stretch, moisture-wicking, anti-microbial properties, and UPF 50+ sun protection.  OGA polos are the ultimate in comfort, mobility, functionality, and style.