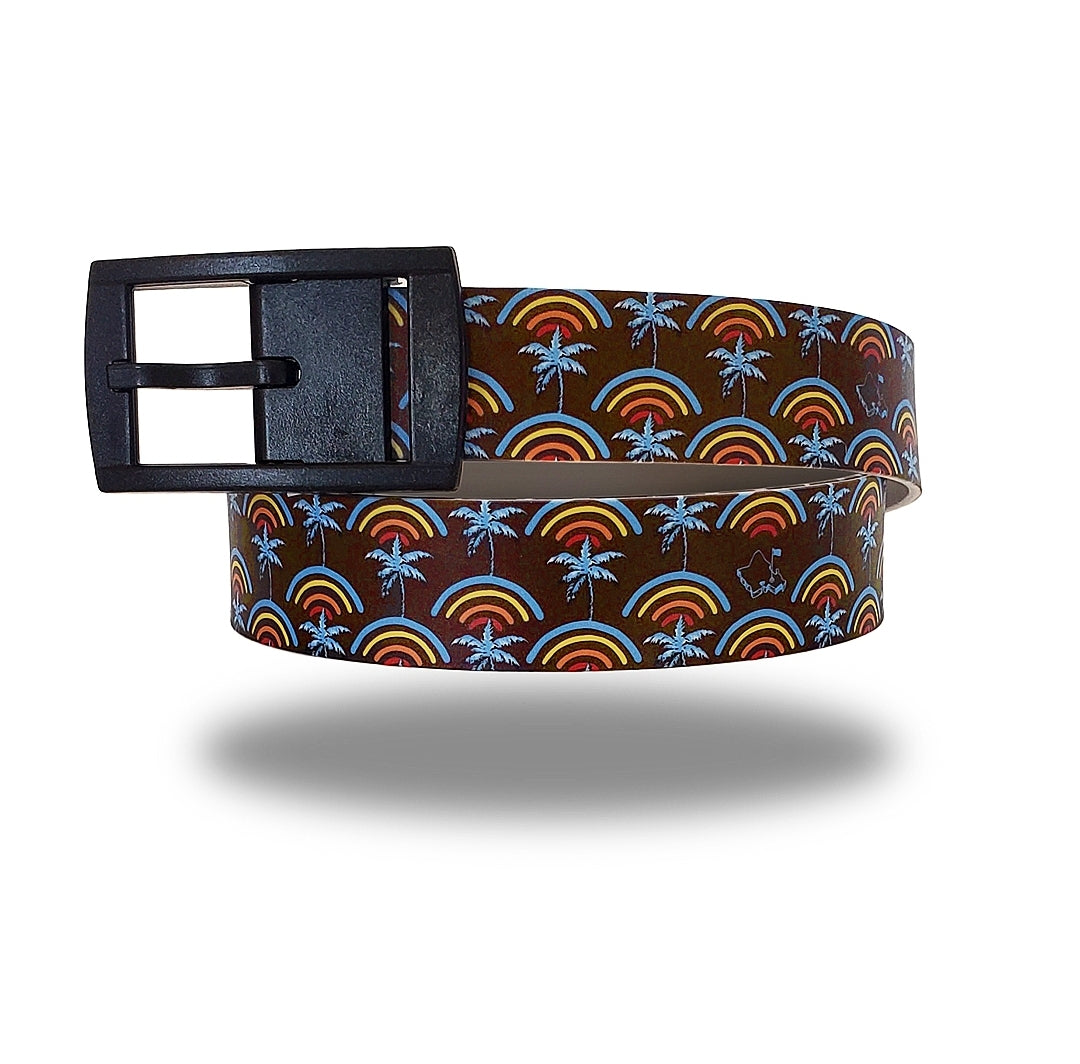 COCOBOWS (BROWN)
THIS PATTERN WE PUT A RETRO COLORWAY ON A COOL PATTERN
WE STACKED RAINBOWS AND PALM TREES, ALSO MIXING IN OUR LOGO.
 MADE IN USA
AIRPORT FRIENDLY 
CUT TO SIZE 
Our belts are made of durable, medical-grade thermo-polymer material. Our belts are also waterproof, interchangeable with all OGA buckles and cut to fit (50" in length total), so you can pick the size perfect for yourself.
All our belts are also 100% recyclable, so you can be proud of your responsible, eco-friendly purchase!