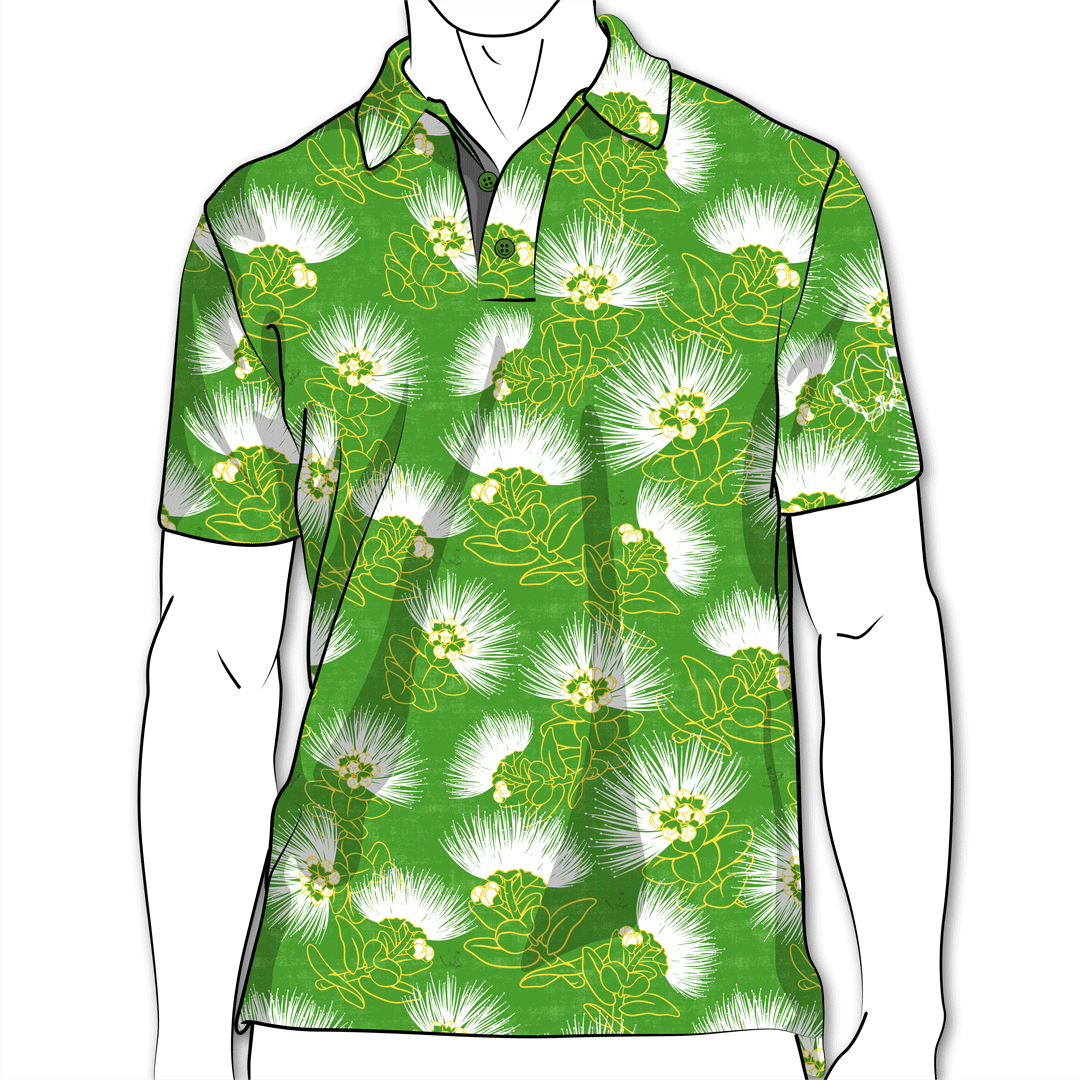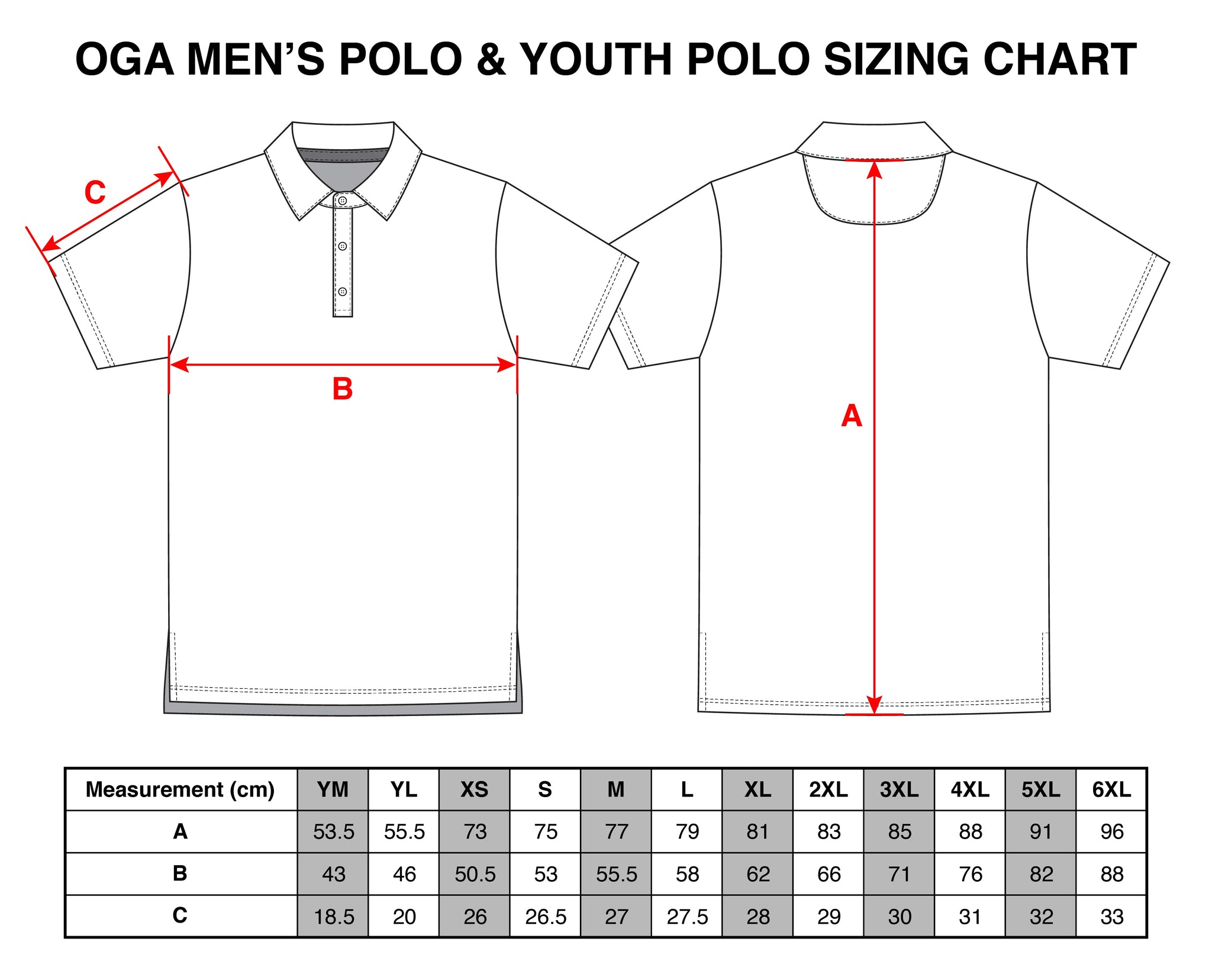 "Wasters 2.0" - OGA Men's Polo - Green and Gold
Last year, inspired by 2 of the biggest golf tournaments around (Waste Management and the Masters), we introduced the first of our "Wasters" series polos.  In keeping with this new tradition, we are super excited to present the "Wasters 2.0" polo which features an 'Ōhi'a Lehua aloha print in a green, gold, and white colorway.
Recognized for its adaptive qualities and characterized by its distinct flowers, the 'Ōhi'a Lehua is arguably the most iconic of all Hawai'i trees.  The lehua is a symbol of versatility, strength, and resilience. 
Custom fabric features of this polo include:  four-way stretch, moisture-wicking, anti-microbial properties, and UPF 50+ sun protection.  OGA polos are the ultimate in comfort, mobility, functionality, and style.