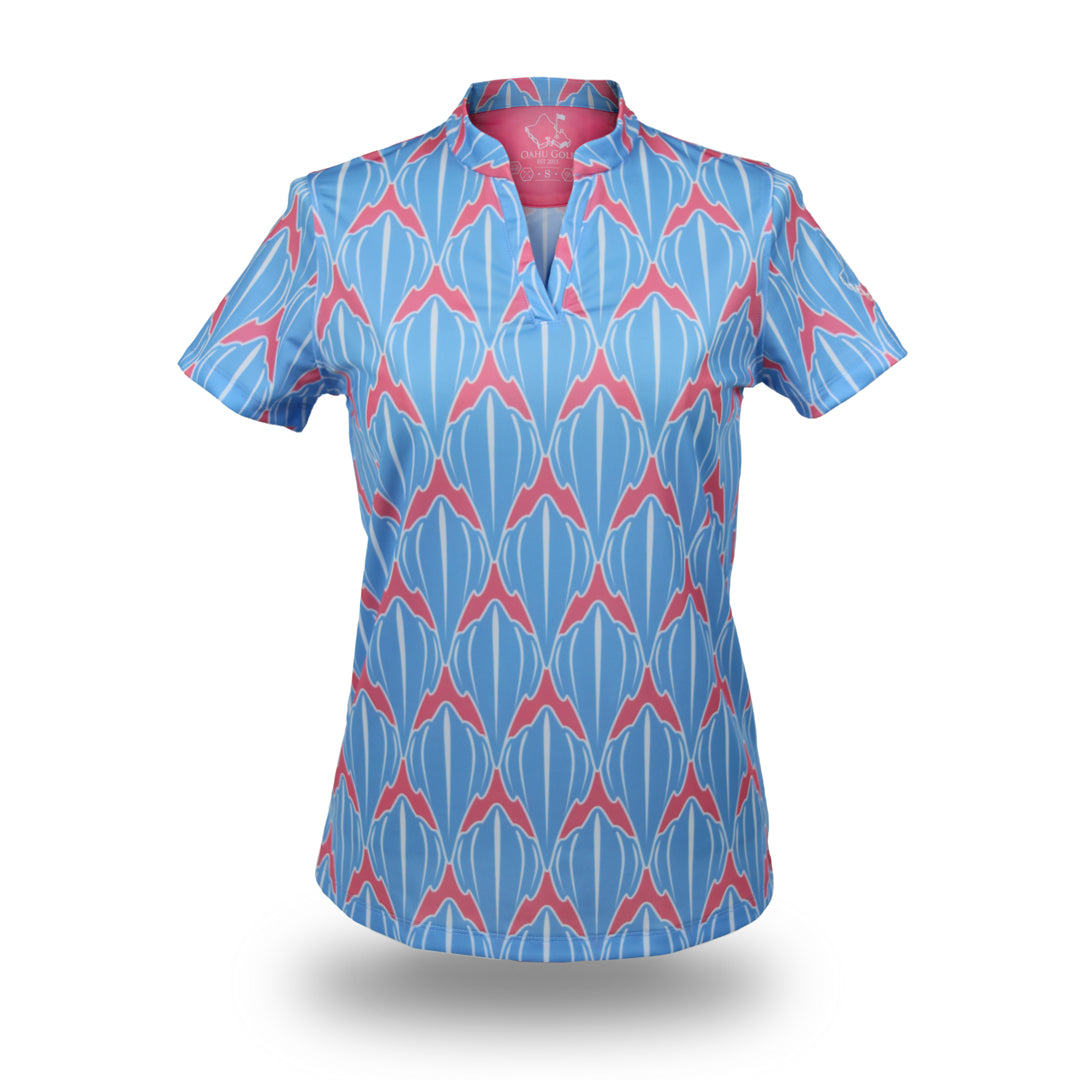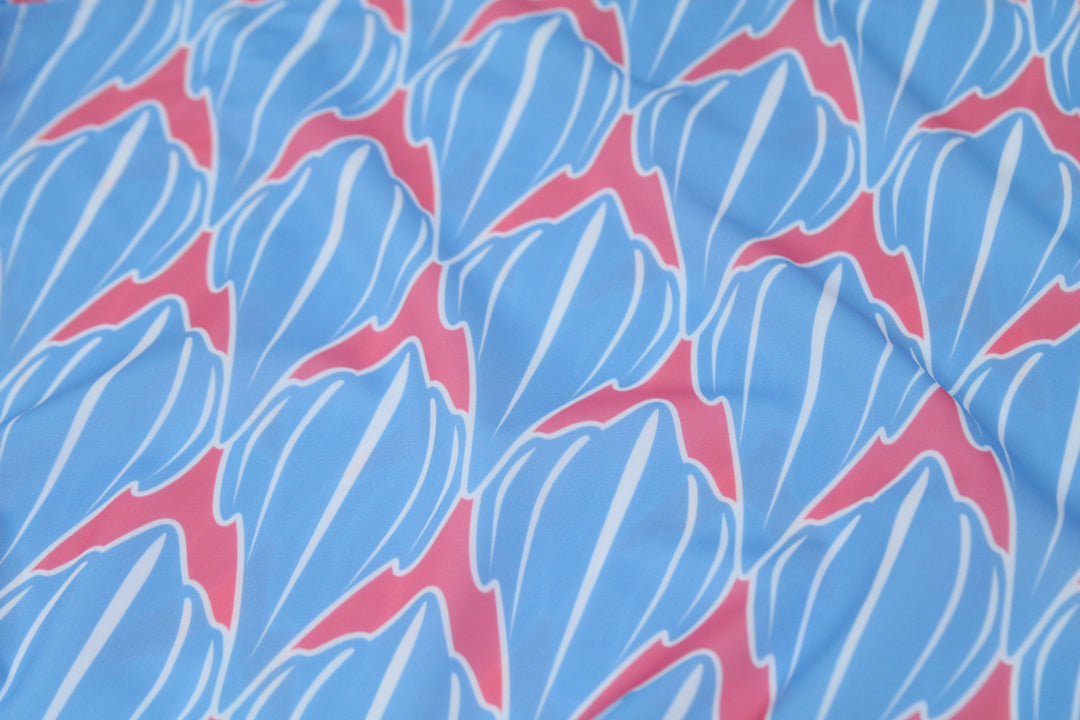 "Shark" Marina Blue - OGA Women's Polo - Marina Blue and Coral
Dive into the captivating world of sharks with the "SHARK" golf polo in marina blue and coral. Inspired by the intricate scales of shark skin, this polo pays homage to these culturally significant creatures in Hawaii. Designed to mimic the form and function of shark scales, the striking repeat pattern captures the essence of these mighty beings, known for their prowess in the waters.
In Hawaiian tradition, sharks hold a revered place as 'aumākua — spiritual guides and protectors within the human family. The "SHARK" polo serves as a symbolic bridge to this ancient belief, showcasing a graphic rendition that mirrors the shark's grace and power. The vivid marina blue and coral hues mirror the vibrant marine environment, while the design speaks to their intelligence and sensitivity, akin to dolphins and whales. Elevate your golfing experience with the "SHARK" golf polo, a tribute to a creature revered in both the natural world and Hawaiian heritage, encapsulating strength, wisdom, and refined style.
Constructed with custom fabric that offers four-way stretch, moisture-wicking, and anti-microbial properties. Experience optimal comfort and mobility, even on the sunniest days, with UPF 50+ sun protection. Elevate your golf game with this meticulously crafted polo, where style meets performance both on and off the fairway.