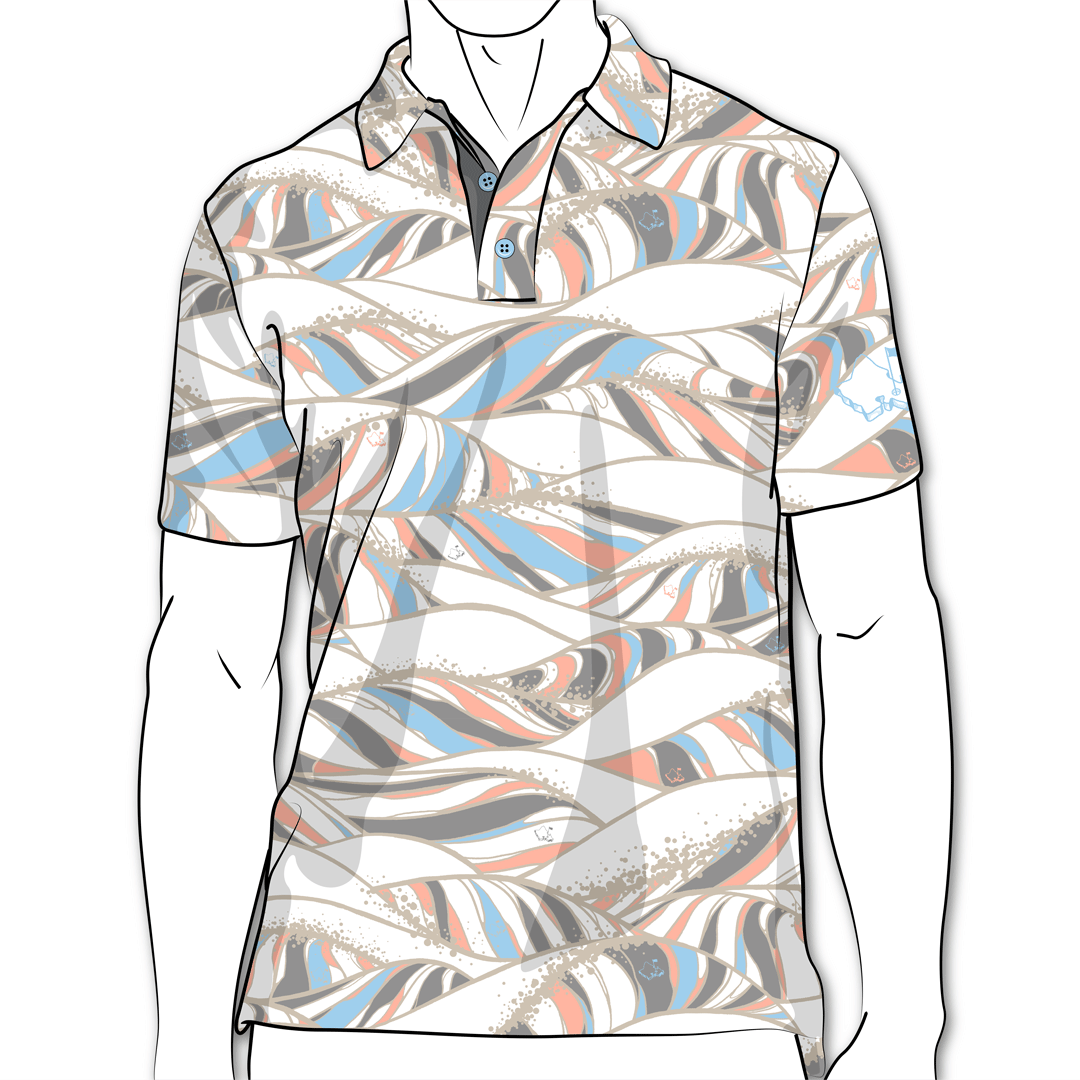 "Sandy Beach" Swell - OGA Men's Polo - White Foam
Sandy Beach Park, located on the southeastern shore of Oahu, is notorious for its pounding waves, powerful shorebreak, and super fine sand.  This particular colorway is meant to represent Sandy Beach's distinctive shorebreak in action.
Constructed using our custom wrinkle resistant, four-way stretch, moisture-wicking, anti-microbial fabric, this polo also provides UPF 50+ sun protection, maximizing mobility and comfort on the hottest and sunniest of days.