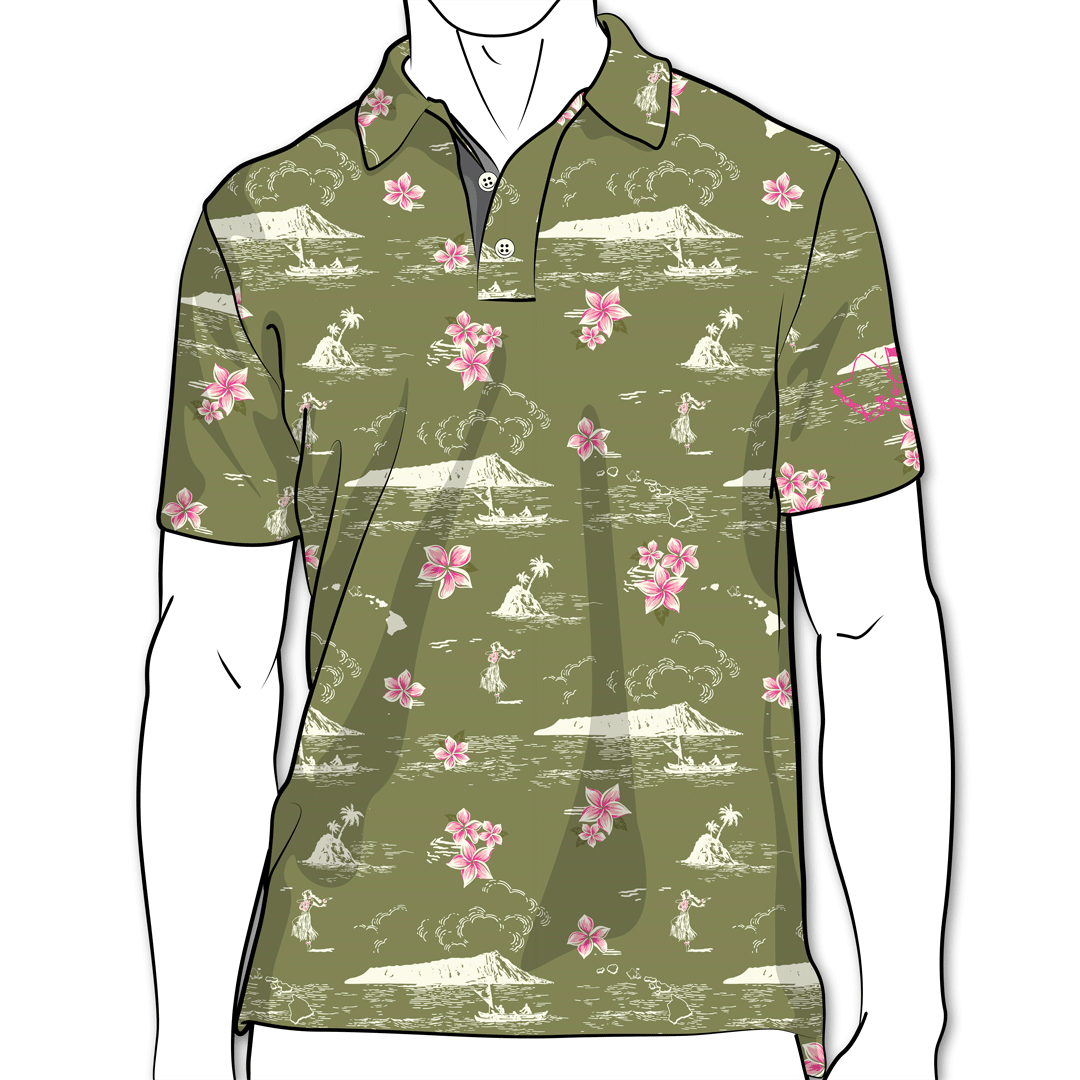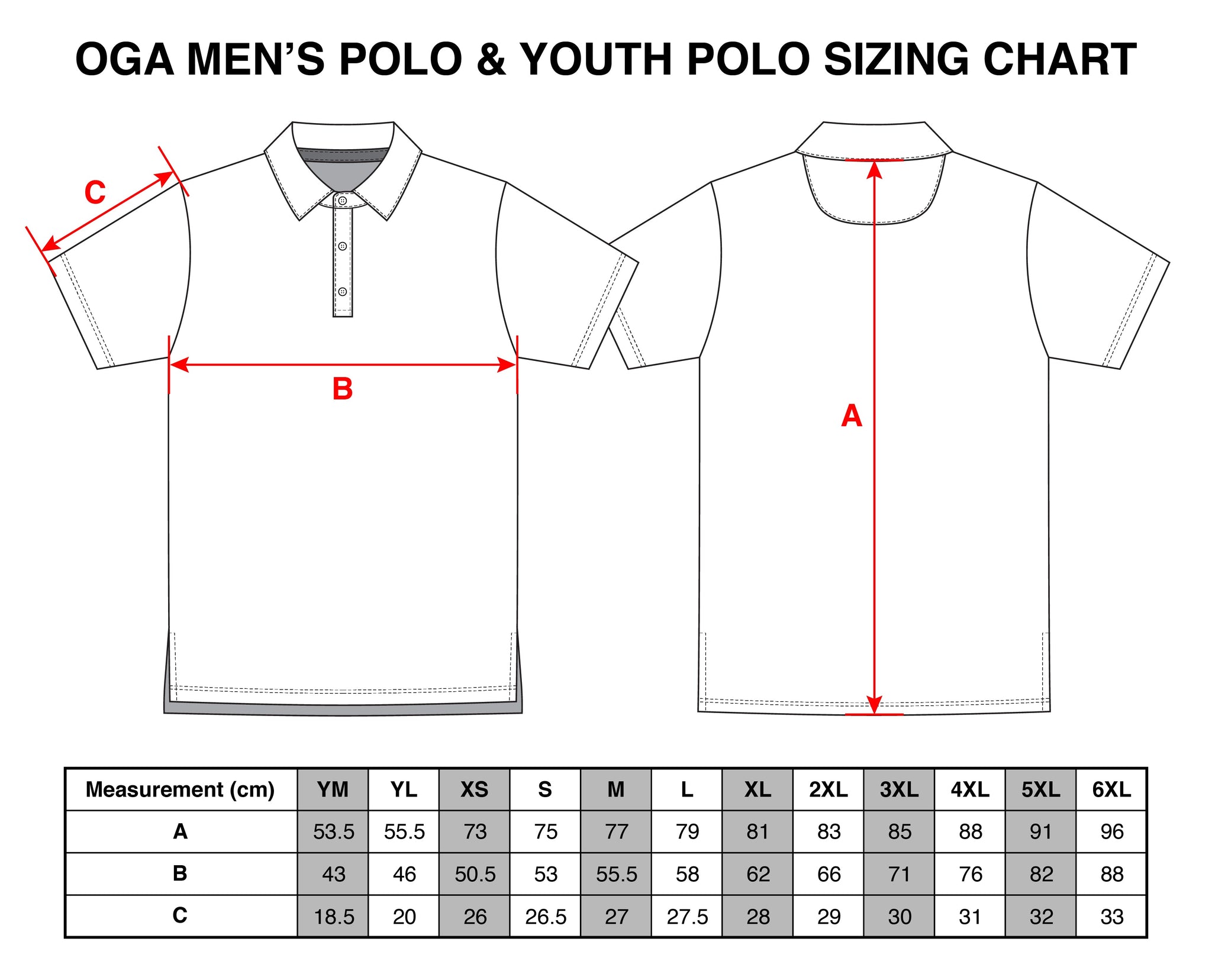 Oahu Golf Apparel - "Army Green Classic" - OGA Men's Polo - Army Green Golf/Work Polo
A new variation of our "Classic" Aloha print.

Olive green base colorway.
Pink with white plumerias.
Hula girl with green skirt.
Scenic view of iconic Diamond Head.
Canoes.
All of these amazing things in 1 polo along with our logo mixed into the pattern!
Silky performance fabric - 90% poly / 10% spandex.
Moisture wicking.
Anti-microbial.
4 way stretch.
UPF50+ rated fabric which blocks 98% of UV rays.