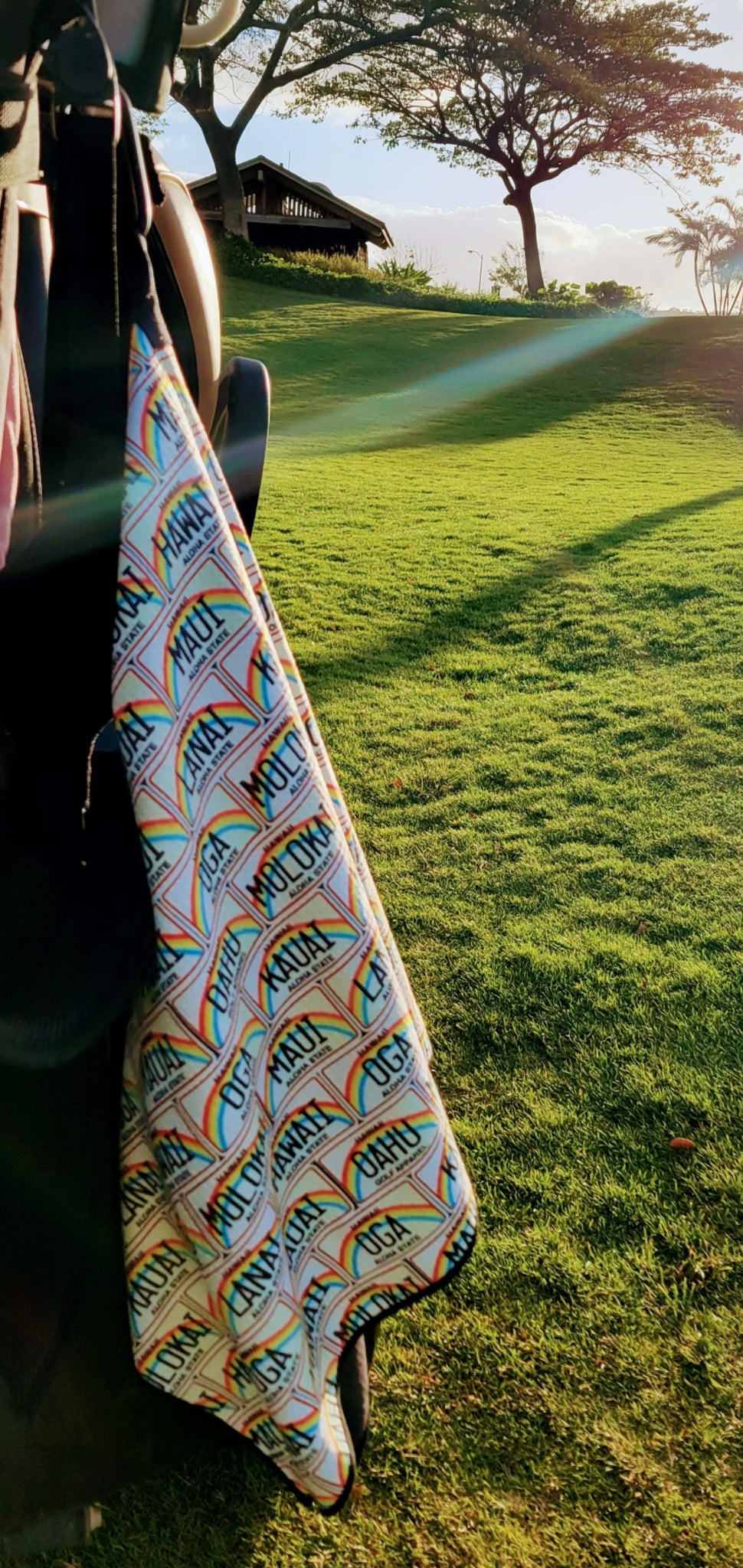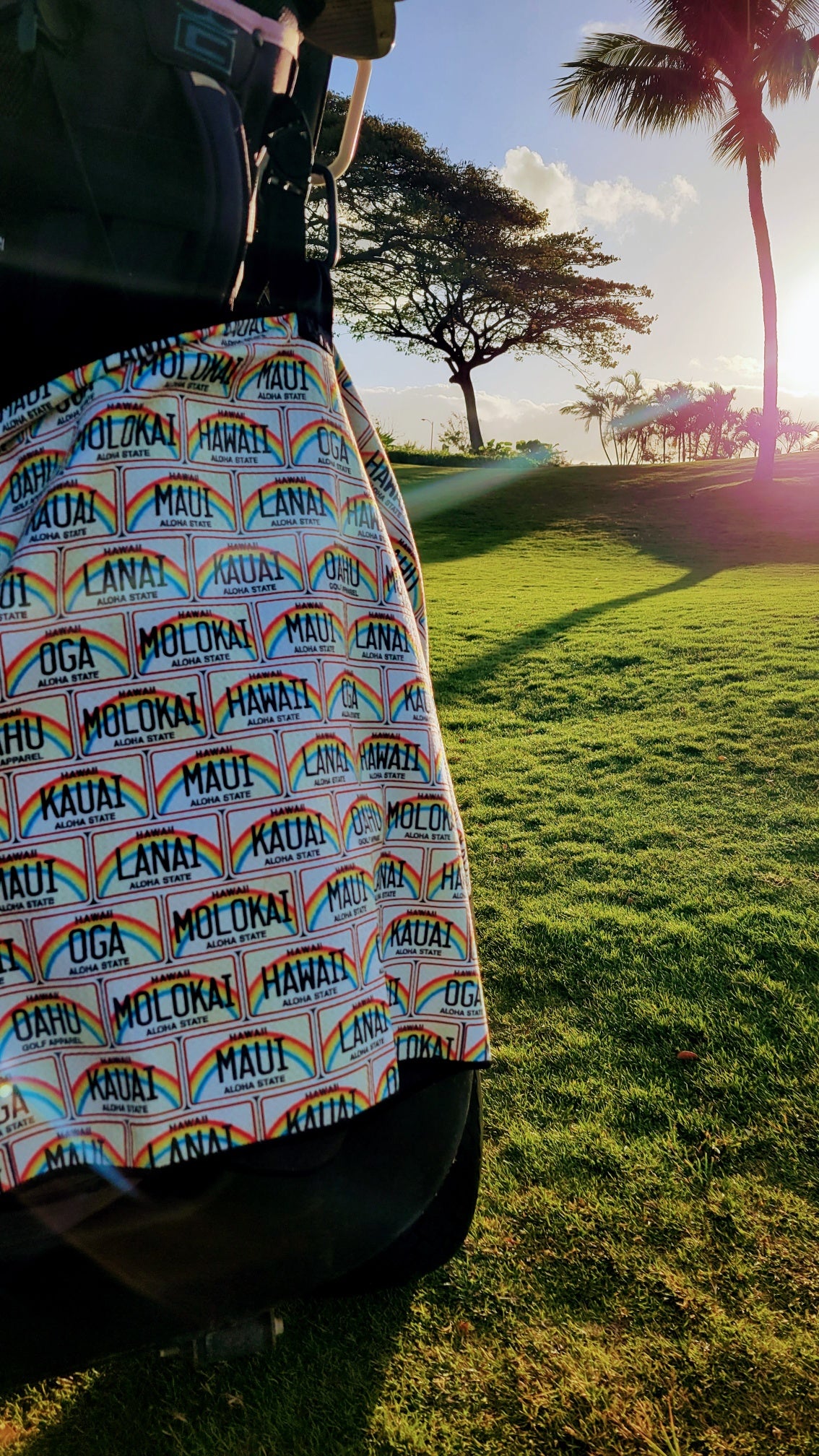 OGA TOUR GOLF TOWEL
⛳️ 40" x 20" 
⛳️Optimized material blend
⛳️WAFFLE TEXTURE
⛳️Grid pattern easily wicks away grime and dirt
⛳️ABSORBENT & QUICK DRYING
⛳️3x more absorbent than cotton and dries 5x faster
⛳️HEAVY DUTY CARABINER CLIP
⛳️Easily attach and remove from your golf bag
⛳️OGA LICENSE PLATE PATTERN ON 1 SIDE
⛳️BLACK OUT WITH OUR LOGO ON OTHER-SIDE
⛳️WAFFLE KNIT: The waffle knit design allows for the quick removal of grass, sand, mud or dirt. You'll find that the waffle knit pattern will clean your clubs or ball better than those cotton golf towels. Keep your gear clean without scratching it.
⛳️MATERIAL- Special blend of 80% Polyester 20% Polyamide to provide for maximum water absorbance.