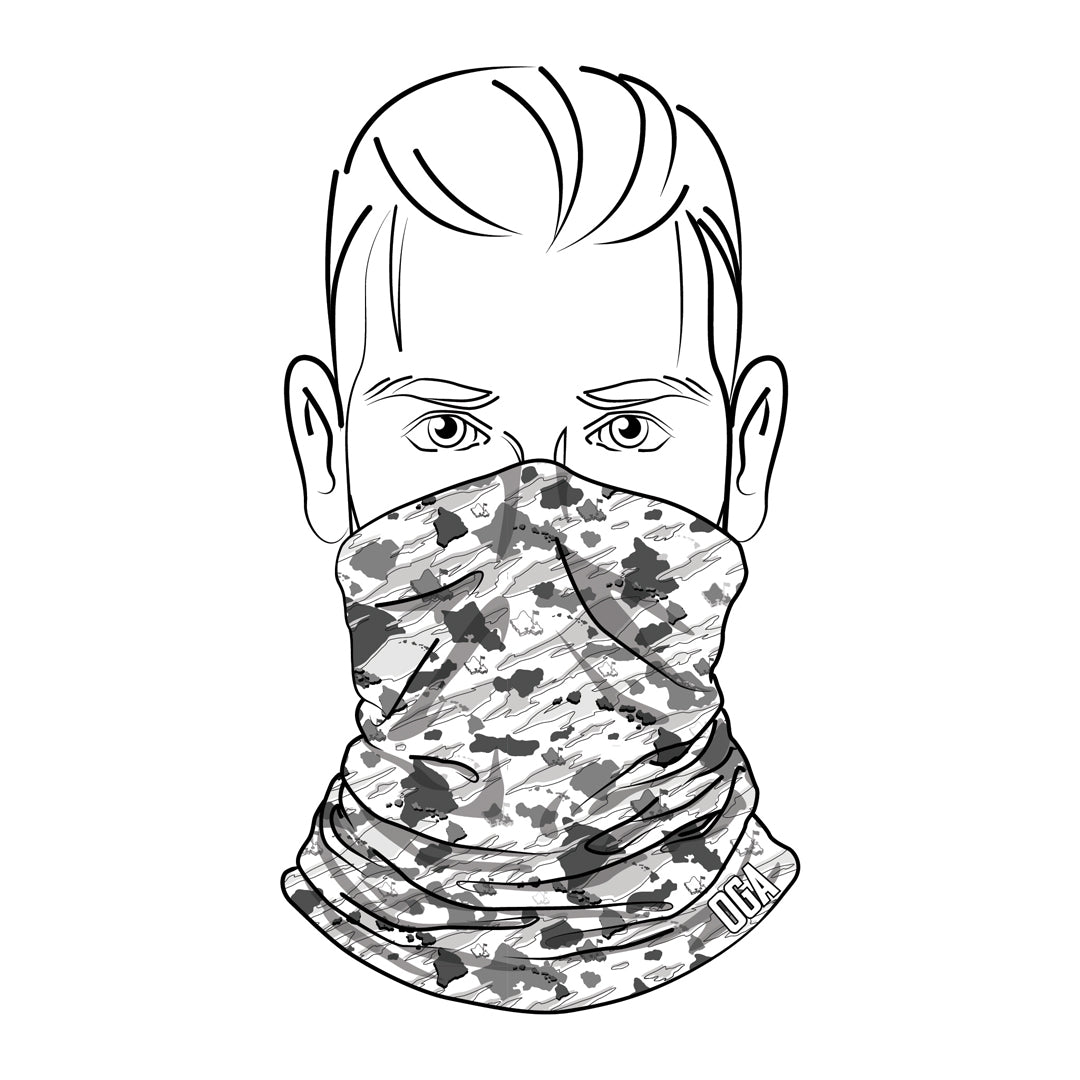 OGA ISLEFLOW CAMO MASK (WHITE)
THESE MASKS ARE MADE FROM BASICALLY THE SAME MATERIAL AS OUR POLOS.
SUPER VERSATILE 
BLOCKS OVER 95% OF ALL UV RAYS
THEY STRETCH
1 SIZE FITS MOST
WEAR THEM AROUND YOUR NECK AND PULL IT UP WHEN NEEDED
WEAR IT AS A HEADBAND AND PULL IT DOWN WHEN NEEDED
WEAR IT DOING YOUR FAVORITE OUTDOOR ACTIVITIES AND LOOK GOOD AT THE SAME TIME!!
THESE ARE NOT MEDICAL GRADE MASKS......