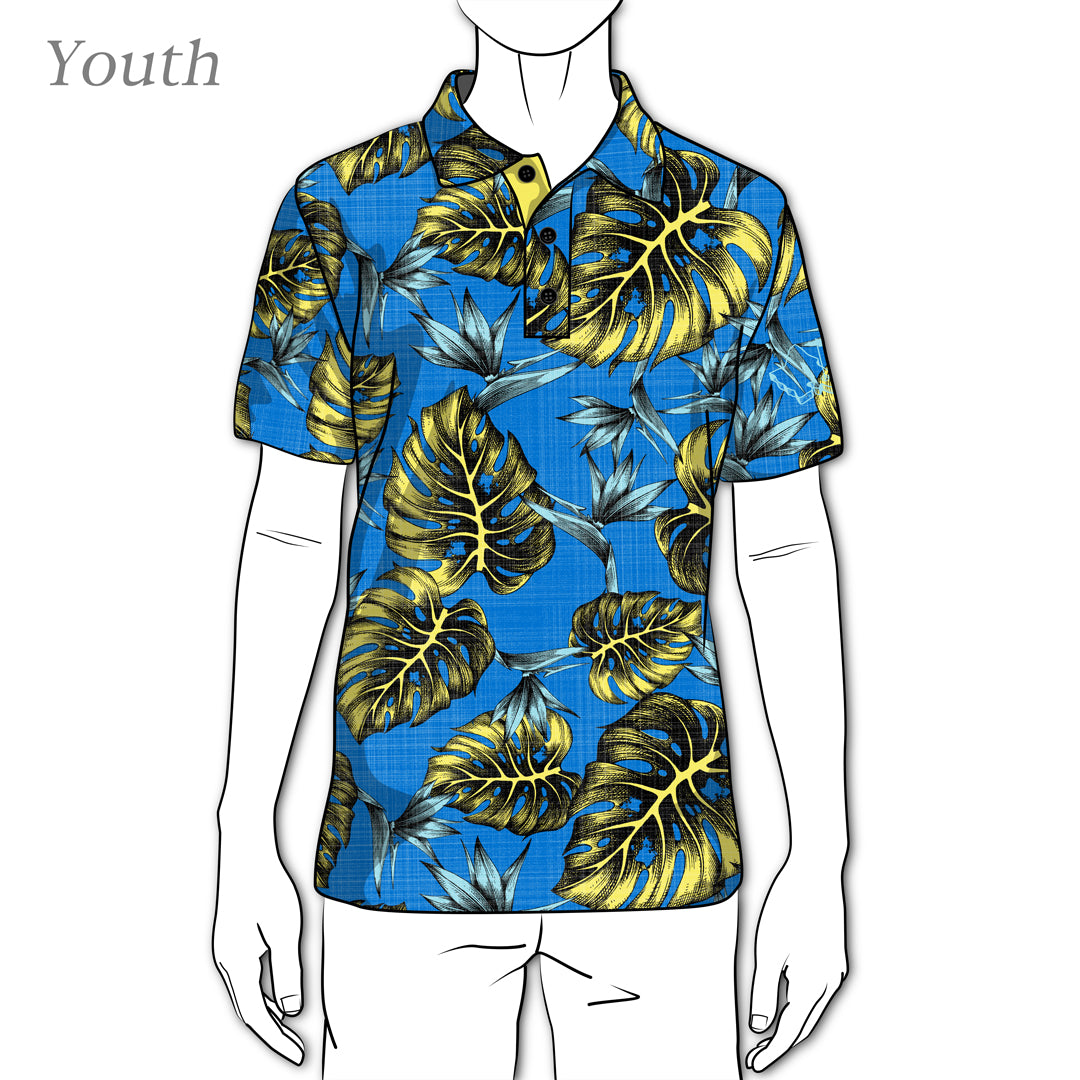 "Jungle" Blue Butter - OGA Youth Polo - Blues and Butter
Introducing the "JUNGLE" golf polo in blue and butter - a remastered classic from 2018, reborn with a fresh vitality. Every detail of this polo has been meticulously crafted, starting with hand-drawn flora elements that were then transformed into the captivating aloha print you see today. Our focus centered on the iconic monstera and birds of paradise, drawing inspiration from the quintessential "aloha print" motifs. However, we added a unique twist by infusing a lino cut style reminiscent of early 2000's street art, creating a dynamic visual experience.
Upon closer inspection, you'll uncover a delightful surprise - subtle OGA island logo-shaped pukas (holes) discreetly nestled within the monstera leaves. Get dressed in the "JUNGLE" polo and experience a fusion of nostalgia, artistry, and tropical allure that transcends time. This revitalized classic is a testament to our commitment to creating pieces that resonate not only with golf enthusiasts but also with connoisseurs of unique, art-inspired fashion.

Constructed with custom fabric that offers four-way stretch, moisture-wicking, and anti-microbial properties. Experience optimal comfort and mobility, even on the sunniest days, with UPF 50+ sun protection. Elevate your golf game with this meticulously crafted polo, where style meets performance both on and off the fairway.