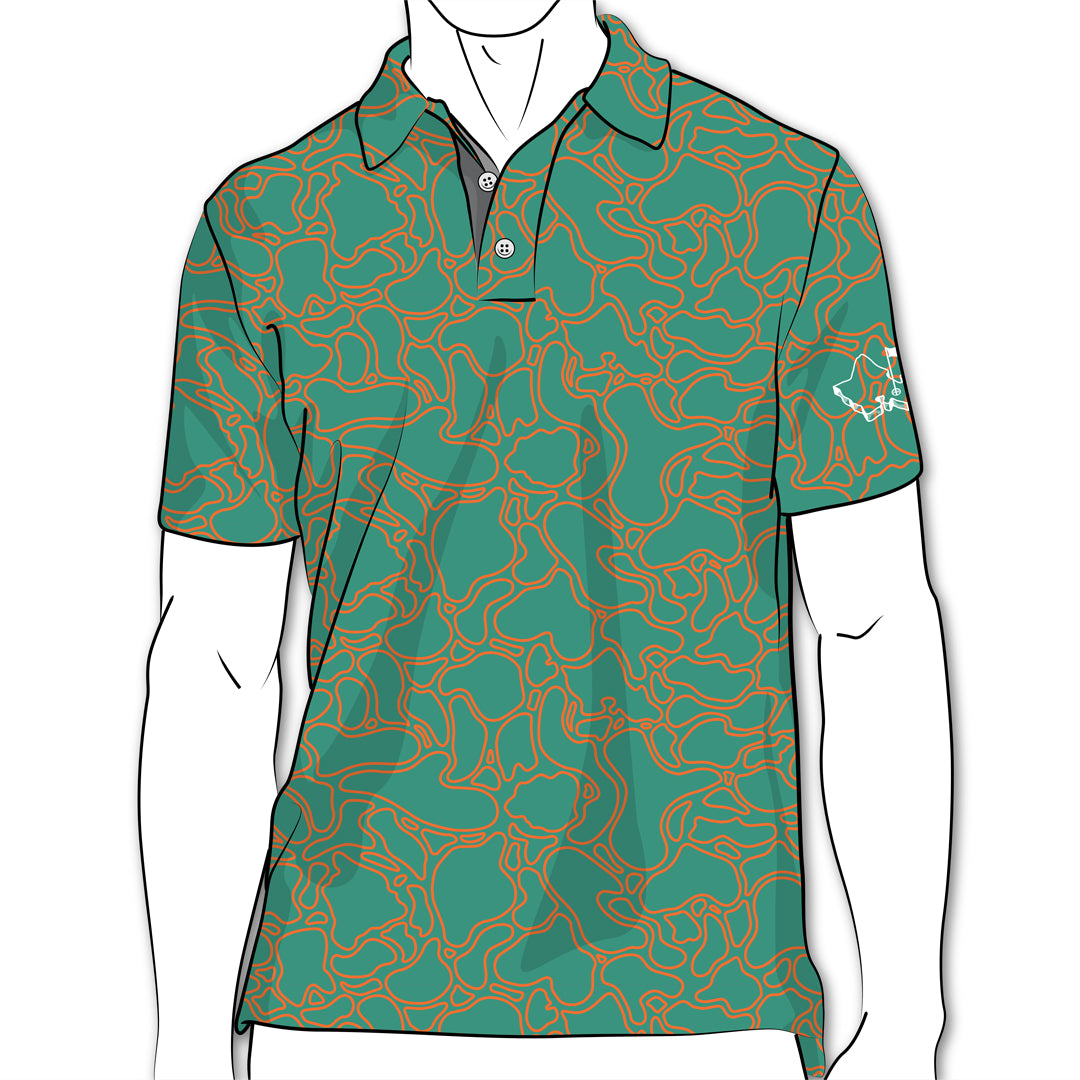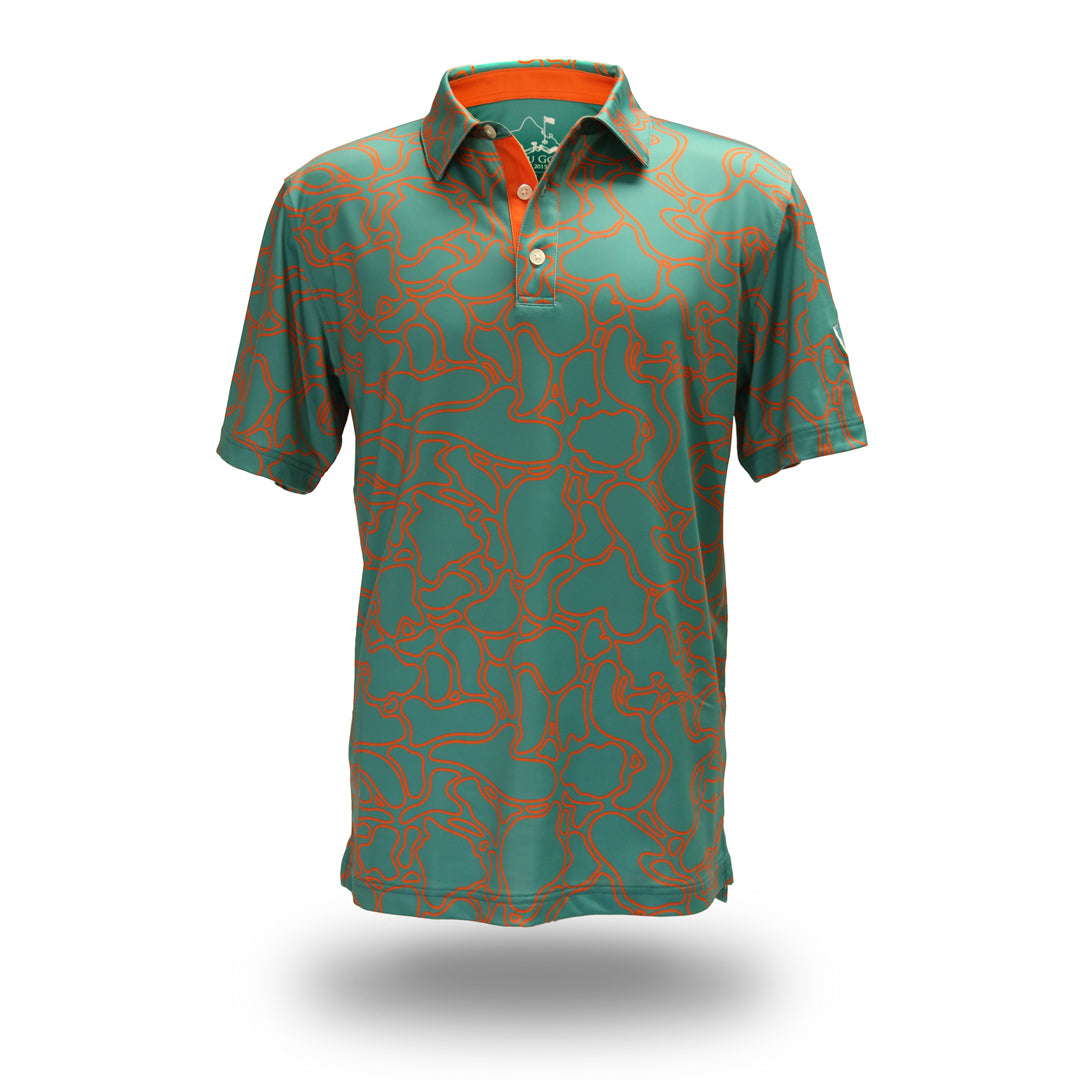 "Island Coral" - OGA Men's Polo - Teal
The "Island Coral" design is the 2nd addition of our OGA Tour Series Polos which features more simplified artwork and graphic prints than you are used to seeing from us but still continue to have that OGA flair.  This print is an abstract, close-up, very simplified representation of the surface texture of a common coral species found in the waters surrounding the islands.  If you look close enough at the print, you might just find that the shapes of the 8 major Hawaiian islands are scattered throughout the design.
Constructed using our custom four-way stretch, wrinkle resistant, moisture-wicking, anti-microbial fabric, this polo also provides UPF 50+ sun protection, maximizing mobility and comfort on the hottest and sunniest of days.