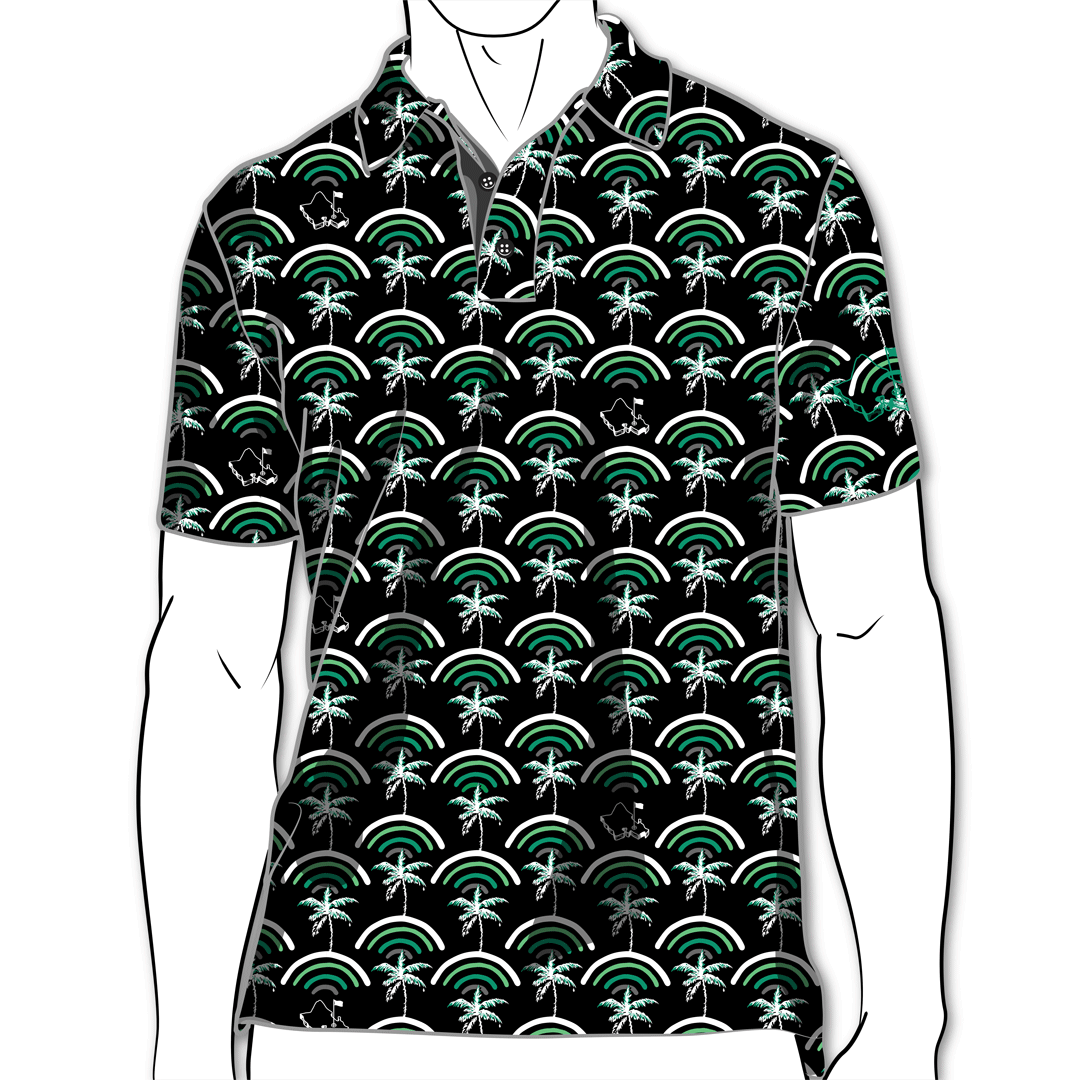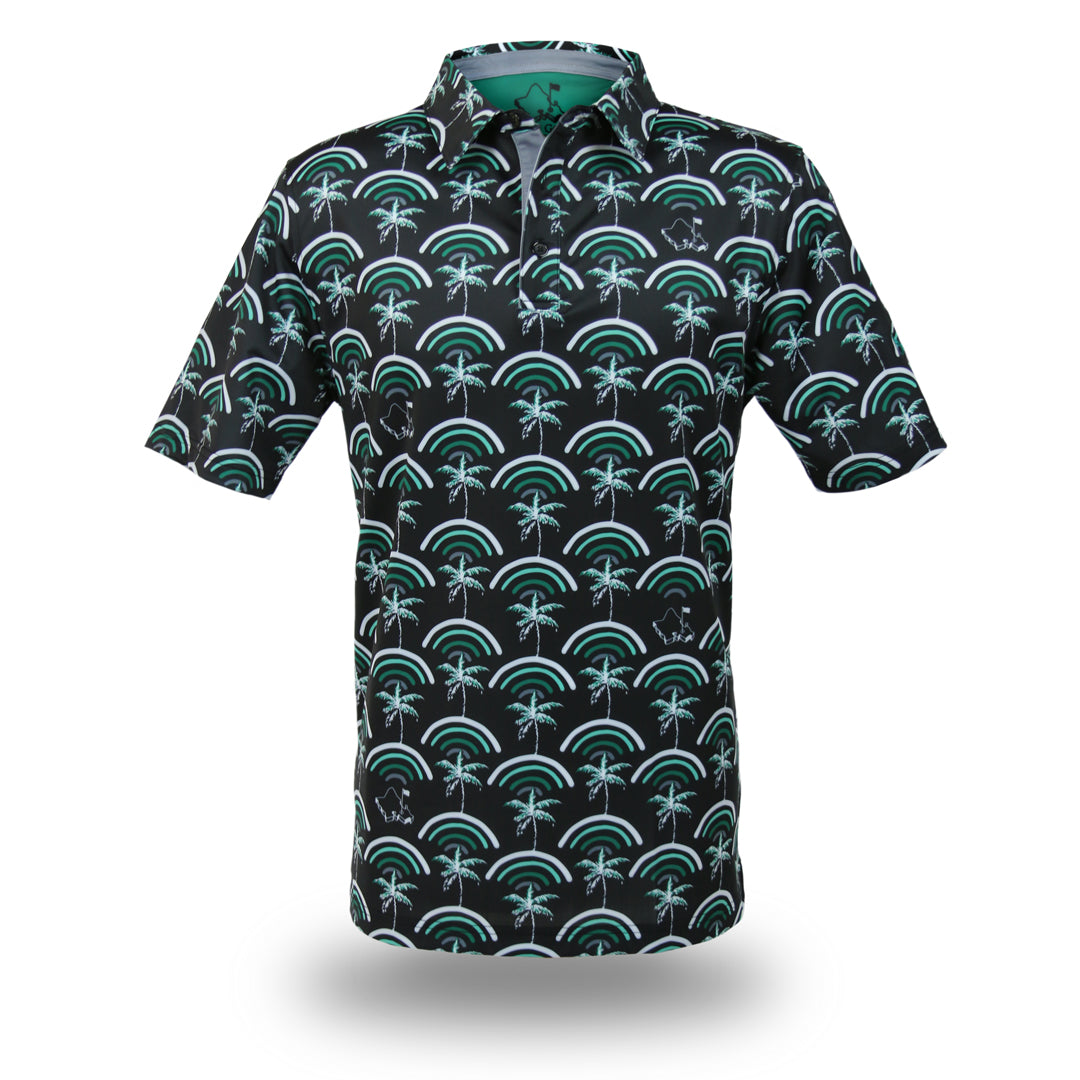 "Cocobows Manoa" - OGA Men's Polo - Black and Green
Introducing the "Cocobows Manoa" Polo: a vibrant revival of a cherished classic. This shirt, born from the vision of palm trees and rainbows, draws inspiration from a vintage Japanese fish scale motif, cleverly transformed into radiant arcs of color. The addition of graceful coconut palm trees completes the fusion of tradition and tropical elegance. Meticulously crafted for comfort and style, this polo exudes refined island charm, making it the perfect top for any occasion.
Custom fabric features of this polo include:  four-way stretch, moisture-wicking, anti-microbial properties, and UPF 50+ sun protection.  OGA polos are the ultimate in comfort, mobility, functionality, and style.